Fighting in the Battle of Alibaba Super September
06-09-2019
TOPPLA is really honored to secure this opportunity to take part in the "Alibaba Super September" Battle, which aims to make a one-month mega deal, the Battle of Glory starting from September 2nd to September 30th.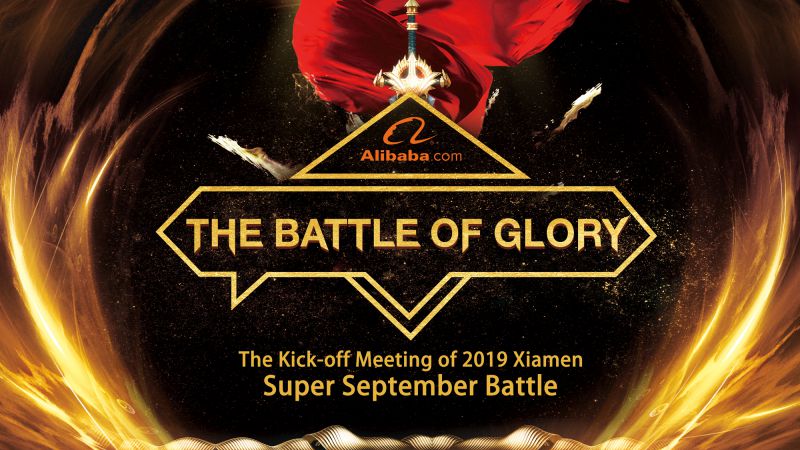 All combatants are taking active part in the battle with full passion and preparation, and we are ready to try our best to reach and even surpass our one-month sales goal.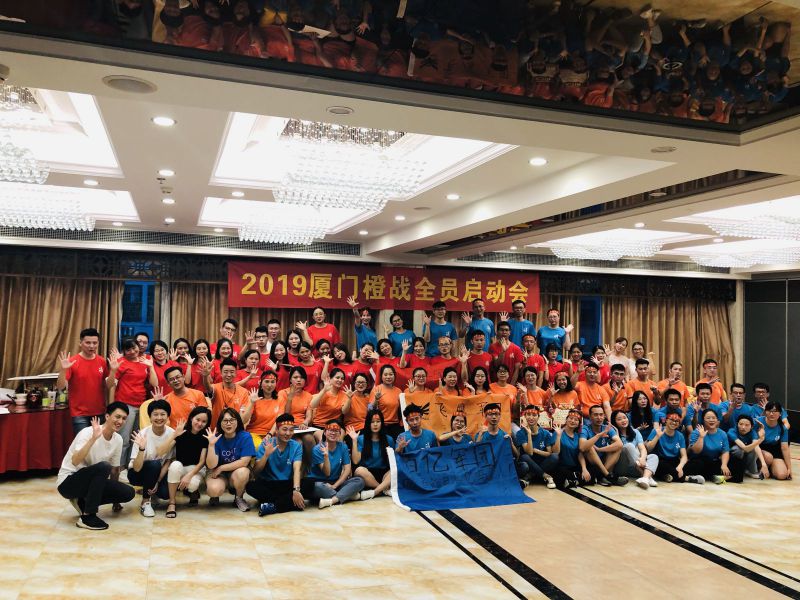 We have established a long-term good business relationship with Alibaba for many years. In order to celebrate the Alibaba's 20th anniversary and make satisfactory achievement in this battle, we have launched a promotion campaign.

The big promotion is only available for orders from September 2nd to 30th, which can enjoy a considerable price discount. Now, the popular HDPE seated / squat mobile toilet / portable mobile toilets, mobile bath / shower rooms, mobile hand wash stations, mobile shower toilets and mobile four-person / quad urinals are on sale.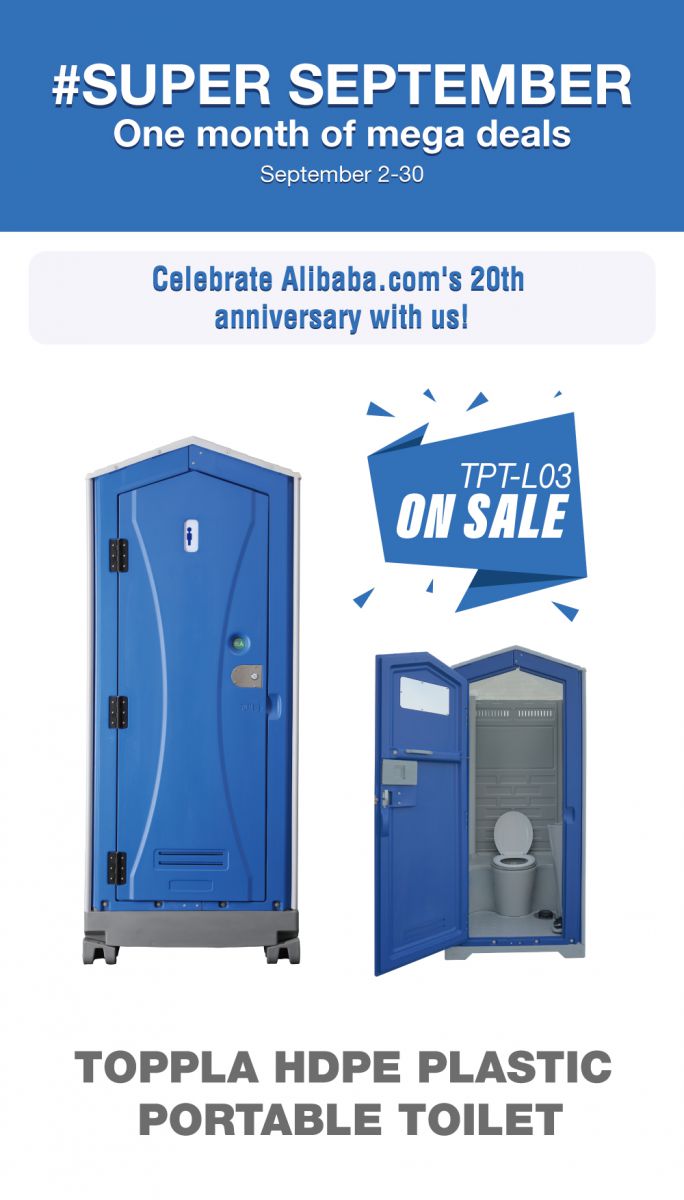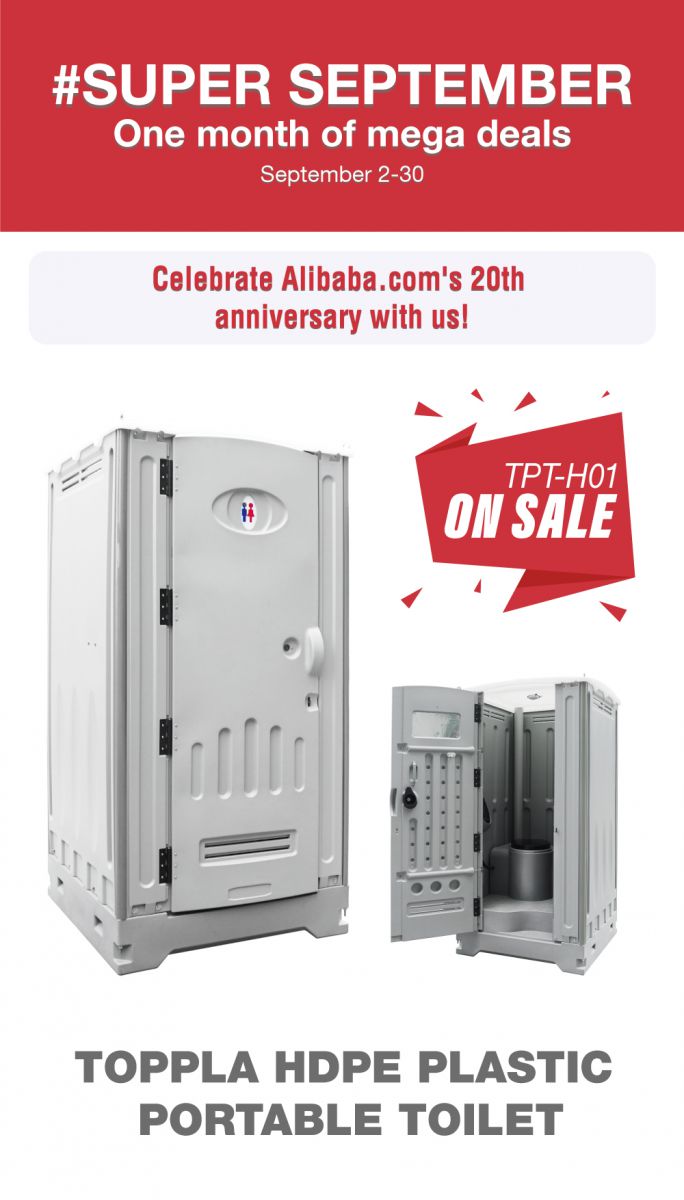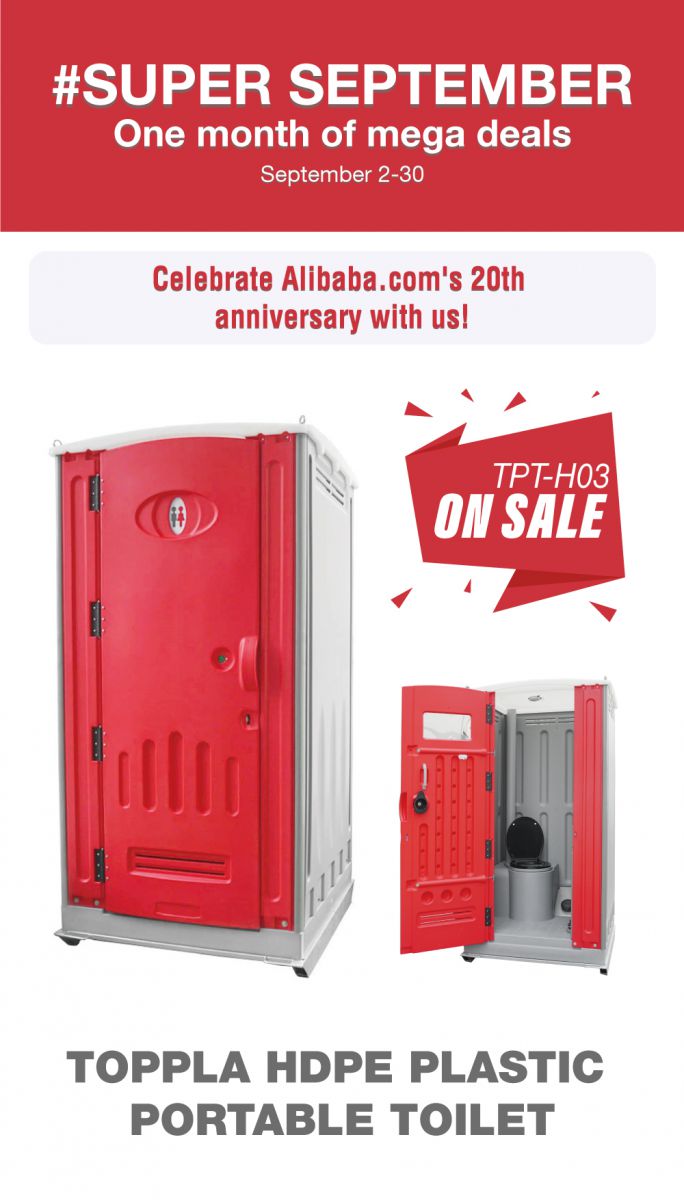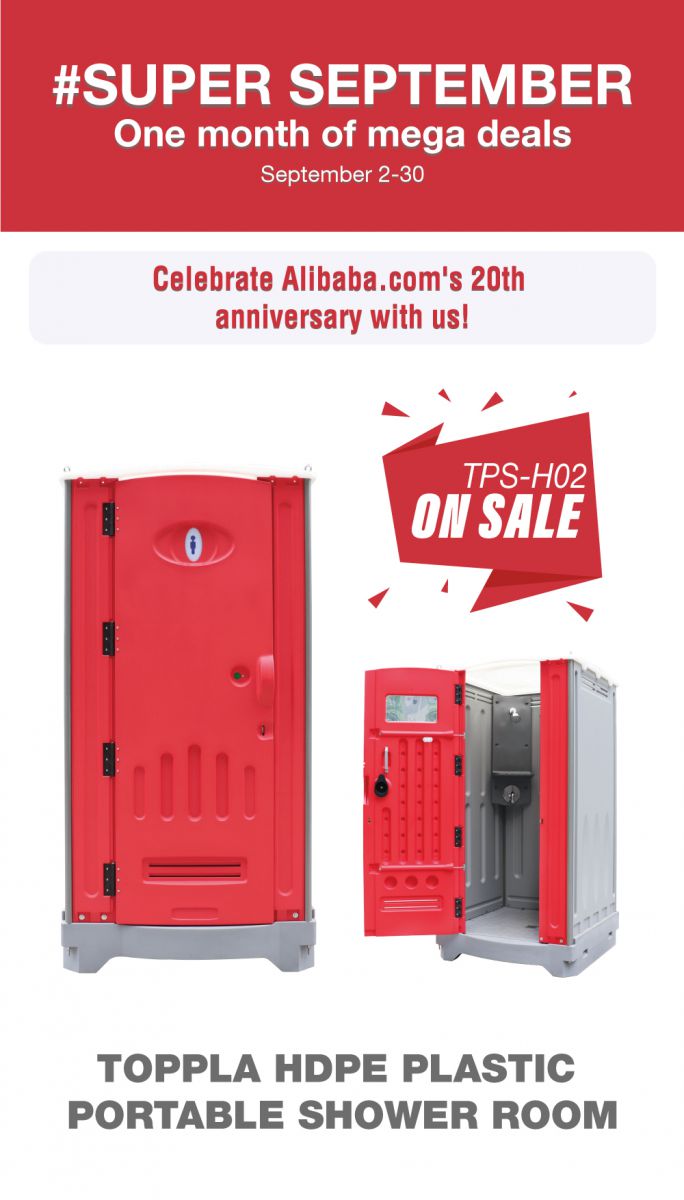 Don't miss the opportunity and contact us at once!