Plastic Sheds-The Nucleic Acid Detection Room
26-10-2021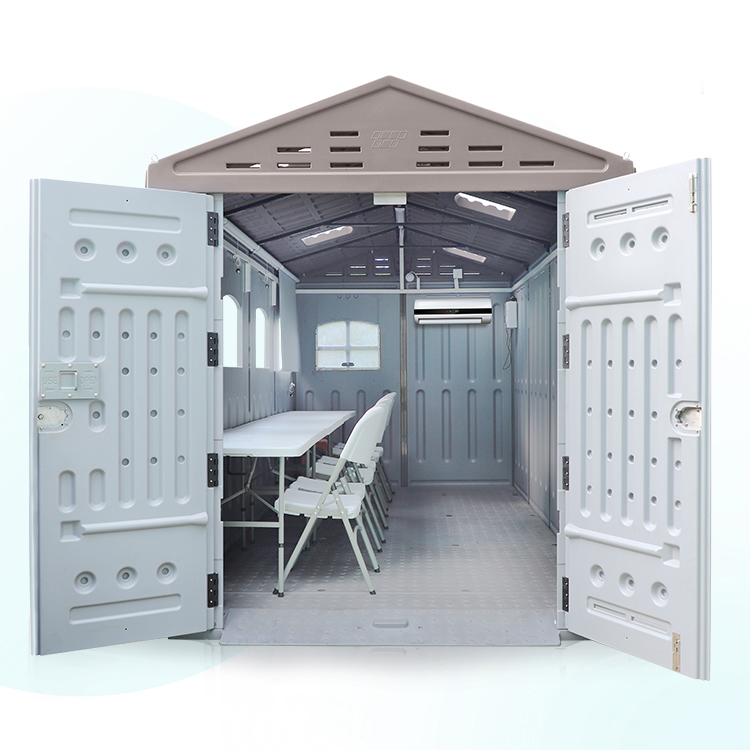 Sheds are used to store home and garden tools and equipment such as lawn tractors and gardening supplies. Moreover, sheds can be used to store items that are not suitable for indoor storage, such as petrol (gasoline), pesticides, and herbicides. However, today we DIY TOPPLA portable shed(TPH-W02) into the Nucleic Acid Detection Room.
We installed the air conditioner and desks. In addition, people could equipped with a computer that can be controlled by voice to draw the curtains, turn on the lights, infrared sensor, etc.
The portable shed are easy to assemble. The length can be expanded freely and the walls will not rust, fade, dent, mildew or peel. What's more, the High-Pitched Roof allows for quick drainage of rain and snow.
The biggest advantage of the plastic cover is the light weight, and easy to install and move as one unit, making it more portable than other material choices. The portable shed can provide enough insulation to make temperature control easier than in a metal or wooden shed, which is an important factor if you plan to use your shed as a workshop or playroom.
The
portable shed
can really bring a place together, acting as a design feature as well as a practical building to make the most of your outdoor space.