Toppla's charitable activities for the Arbor Day
10-05-2018
It is a really nice day on 10 March. All TOPPLA's employees gather together at Junying Village to do a very meaningful thing, that is, planting trees.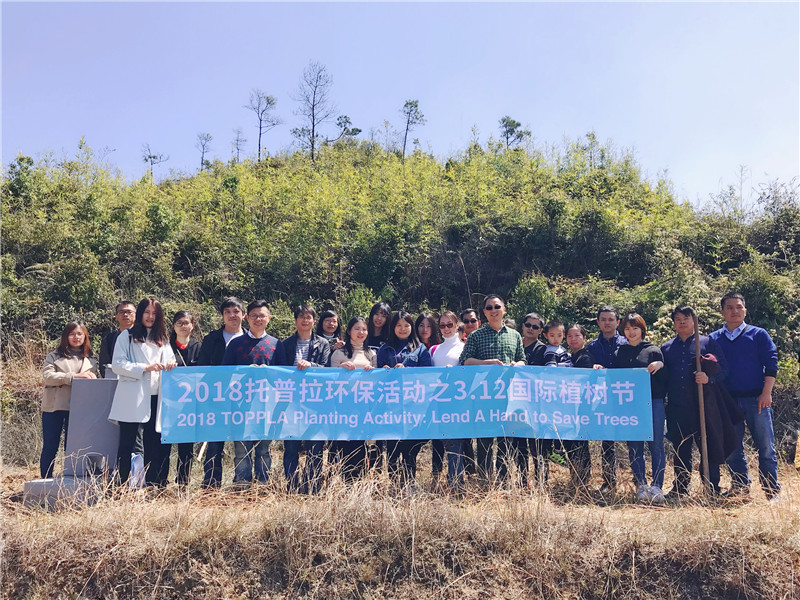 The Arbor Day is a festival that publicizes tree protection in accordance with the law and mobilizes people to participate in the festival of planting trees. There are the tree planting day, tree planting week and tree planting month according to different time, which are collectively known as the International Arbor Day. It is advocated to make people have enthusiasm for loving forests and afforestation through such activities.

China's Arbor Day was established by the forest experts An Han and Daoyang Ling. It was initially set on April 5, which is also the Qingming Festival. In 1928, the Arbor Day was changed from April 5 to March 12 in memory of the third anniversary of the death of Dr. Sun Yat-sen.

Many people speak highly of this activity, because this activity is very good for health. TOPPLA's portable hand wash station plays an important role in this activity, because it can clean the employees' hands after tree planting.

Product name: Portable hand wash station
Model: TPW-L01
Size: 800*470*1160mm
Material: HDPE
Features: HDPE material is adopted for the portable hand wash station, which is very durable.

Environment protection can not just rely on tree planting, and we need to try our best, starting from the tiny things in our daily life. Not using disposable products, water and paper conservation should be practiced. TOPPLA focuses on the R&D of plastic products and creates a better life!