2021 Xiamen Marathon with TOPPLA Toilets
12-04-2021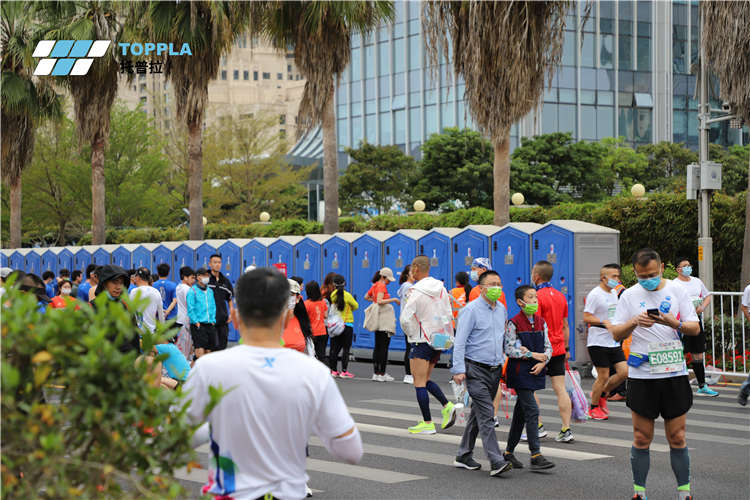 The 2021 C&D Xiamen Marathon kicked off on April 10 in Xiamen, Fujian province in the east of China, which was just after being rated a 2021 World Athletics Elite Platinum Label Race in late February. There were over 12,000 runners taking part in the race.
34-year-old Chinese athlete Dinghong Yang won the men's crown in 2 hours 15 minutes 25 seconds. Nian Zhe A Ti, an athlete from China's ethnic minorities, finished in 2 hours 17 minutes 23 seconds for the runner-up, while Zhenlong Zhang, the men's domestic winner of the 2018 Shenzhen Marathon, placed third in 2 hours 19 minutes 44 seconds.
TOPPLA offered hundreds of portable toilets to support this event. All the users were satisfied with the TOPPLA toilets.They are comfortable and safe!
The use of UV-resistant grade 4 high density polyethylene plastic. This product exhibits excellent related to impact resistance, strength and the ability to withstand severe handling and use in the most extreme weather and temperature conditions.
As the largest manufacturer in China, we offer OEM and custom service.
Our strong R&D and production team make sure that you can not only get pleasing portable toilet product but also the best service from us.