2022 Annual Awards Ceremony of Toppla
17-01-2023
Time flies, and the busy and fulfilling work comes to an end. In order to commend the advanced employees of 2022 for accumulating strength better, the 2022 Annual Awards Ceremony of Toppla and lottery activity was grandly held in the company on January 12, 2023.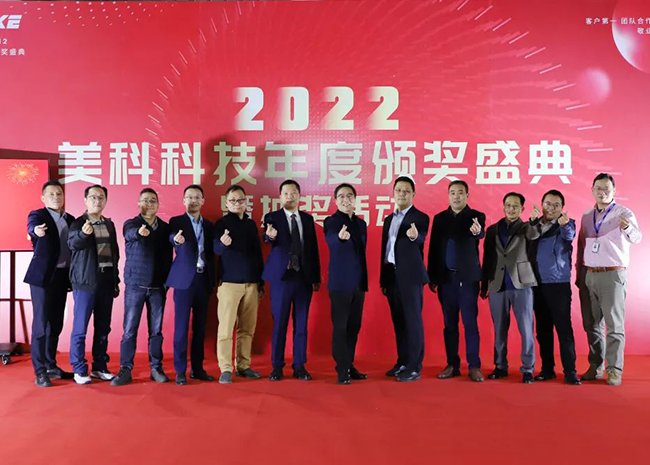 Xiamen Toppla Material Technology Co., Ltd (hereinafter referred to as "Toppla") is a wholly-owned subsidiary of Xiamen Make Security Technology Co., Ltd. It has been dedicated to provide its customers with diversified, comprehensive and integrated solutions in the plastic products industry.
Looking back on the past 2022, we have gained a lot of achievements. These achievements have witnessed the sweat we shed together, remembered our countless efforts, and finally we dealed with the difficulties and become stronger.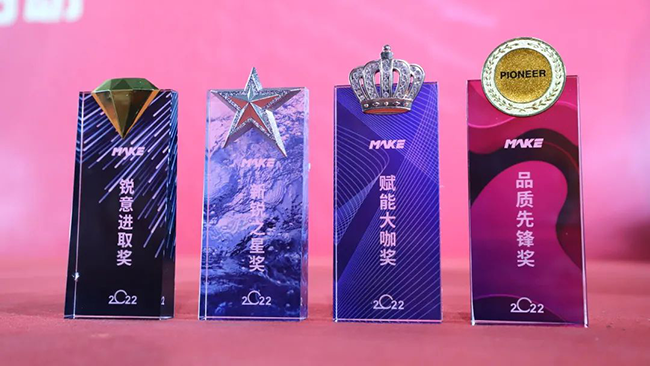 In 2022, Toppla has selected 31 outstanding newcomers, 48 outstanding employees, 6 excellent quality managers, 6 excellent managers, 6 excellent teams, 45 employees who have reached the fifth anniversary, and 13 employees who have reached the tenth anniversary. In the past year, they made Make develop rapidly with their dedication and persistence. They used their wisdom and talents to make Toppla flourish.
Employees on their fifth anniversary received a trophy and a gold ring. For five years, they guarded Make's dream with firm belief and watered the future of Toppla with their hard work. From meeting to accompanying, growing together is the best interpretation. May we be together hand in hand in every five years in the future.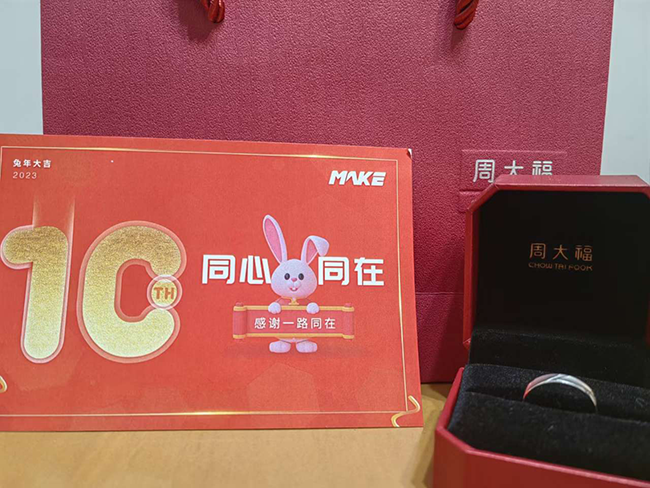 Employees who turned 10 years also received a trophy and a platinum diamond ring. 10 years is not just a number, but countless days and nights and perseverance. The flowing time records the development and growth of the company, and also witnesses our persistence, love, and dedication. In the next ten years, let us continue to work together to create more remarkable achievements!
An awards ceremony has no soul without a lottery. In addition to awarding, the company also prepared hundreds of generous lucky prizes for everyone to make the awards ceremony full of sense! The exciting lottery draws pushed the atmosphere to a climax!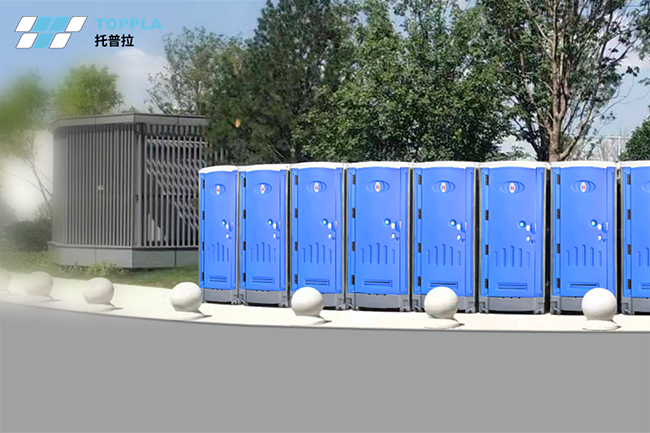 We are approaching our new year holidays. In the next year, we will work harder to provide you with better services. When you need a portable toilets or hand-wash station in the next year, then Toppla is the team you can trust. We will continue to provide portable restroom for recreational and construction sites, emergency disasters, and outdoor events in 2023. I believe that our work and life will be better in the following year!