Top 5 Misconceptions About The Portable Toilet and The Truth
19-05-2023
Although it hasn't been done yet, a horror movie about smelly cryptoids lurking in porta-potties might fare well in the public imagination. Indeed, in some ways, the fuel for the fire is already there, as unfortunately, some of the myths and misconceptions concerning portable toilets are enmeshed in a bit of the truth. Others, however, are as wild as tales of fanged, hairy monsters arising from the depths of the sea.
Portable restrooms have come a long way since their bulky, wooden predecessors. Besides the fact that they are now self contained, are more easy maintained and have no need for a power source, the elimination of formaldehyde, which is now considered carcinogenic and had been used as an odor inhibitor since the 1940s, transformed the industry.
Five Misconceptions About The Porta-Potty
Despite the progress in research and product development, stubborn misconceptions about portable toilets remain in the American mind. The following are some of the most widely held wrong ideas about the modern portable restroom.
1) All Portable Toilets Are Unsightly
The sea of standard blue portable toilet boxes that are always visible at concerts, county fairs, and larger casual events are certainly not objects of beauty to behold. Still, it is myth to assume that these are the only options available for they are not.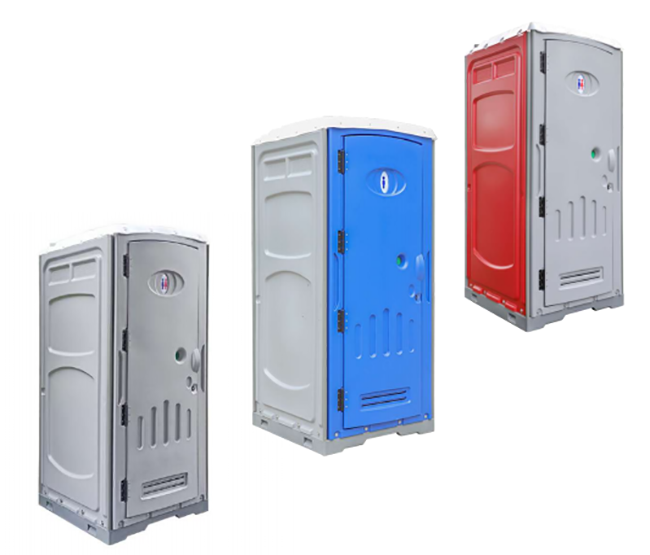 2)A Toilet Seat Has More Germs Than An Office Keyboard
This couldn't be further from the truth. Office keyboards often harbor more germs than a portable toilet seat. This not to say that toilet seats cannot be infested with bacteria because they can be, but other bathroom areas are more likely to harbor dangerous pathogens. These include: sinks, door handles, and toilet paper dispensers. This fact had to be tempered with another; namely that portable toilets are extensively cleaned on a regular basis with unique neutralizing products, which insure the safe maintenance of portable restrooms. This is not to say that users should not properly wash and sanitize both hands and keyboards.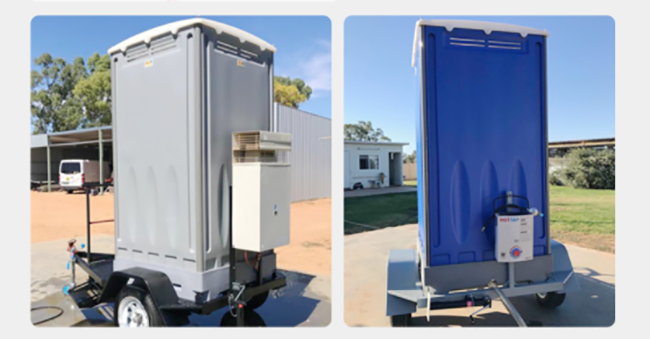 3) Portable Toilets Are Unsuitable For Classy Events
This misconception stems from the fact that many of the portable toilets that are used for large outdoor events are difficult to keep clean due to an overload of traffic and the careless disregard of hundreds of users. There are modern luxury portable bathrooms that can offer and even match any amenities that one would expect to see in any luxury bathroom. These include but are not limited to: stereo systems, hot and cold running water; climate-controlled interiors; air conditioning, and marbled walls.
There are are portable toilets that have enormous interiors that can accommodate wheelchairs and double strollers. There are also units that are of standard variety but a few elitist notches above. These often feature options such as: a foot pump-activated flushing toilet; fresh water sink; hand soap and paper towels. Some also provide a coat hook, small shelf and mirror.
4) Porta-Potty Users Cannot Wash Hands
It is true that some portable toilets feature sinks to wash your hands, but many do not. This does not mean, however, that you cannot clean your hands before leaving a portable toilet. If there is no specific hand washing station, there will always be a hand-sanitizer dispenser mounted somewhere on the inside walls .At larger events, such as weddings, hand-washing areas are often set up alongside the portable units.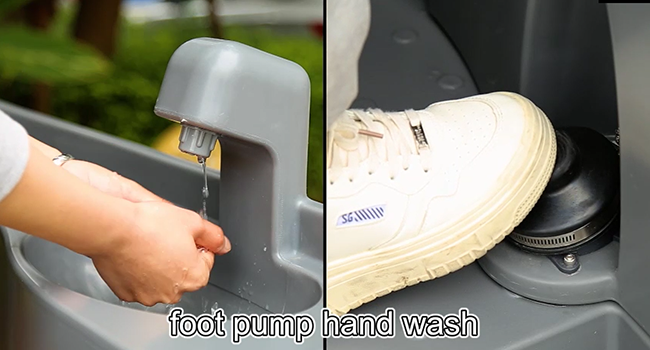 5) Portable Toilets Are Just For Construction Sites
Many people still believe that the use of portable toilets is reserved for construction sites. This couldn't be further from the truth, as any type of outdoor event can benefit from the availability of portable restrooms.These facilities are very convenient for working contractors who may not have easy access to conventional bathrooms.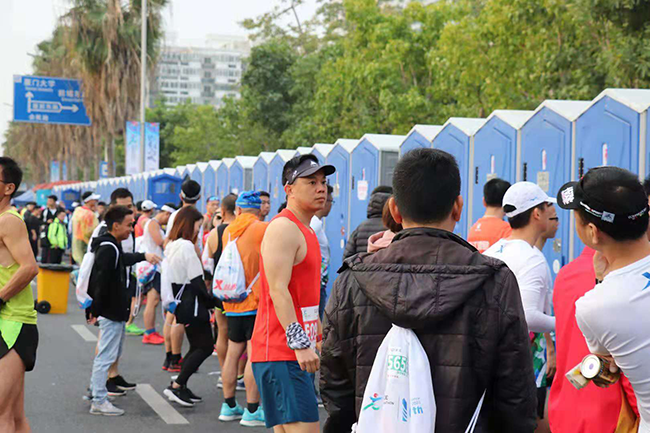 In Conclusion
We have earned an unblemished reputation within the portable toilet industry hdpe portable toilet manufacture. So give our team a call the next time you need any portable restrooms.