TOPPLA Outdoor Travel-Wuyi Mountain, Fujian Province
22-01-2022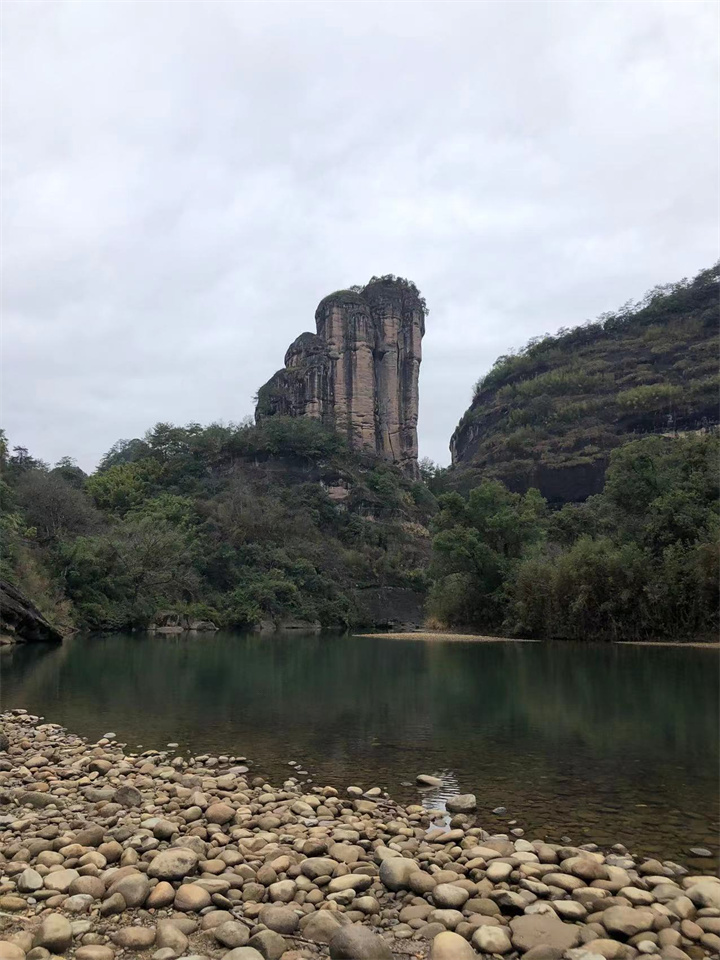 It was a nice three-day trip to Wuyi Mountain. In 2021, TOPPLA people achieved their goals and gave an outstanding performance. An outdoor trip will be a great gift to celebrate it and we chose to visit Wuyi Mountain, Fujian province as our destination.
Mt.Wuyi hosts all the three dominant beliefs in China: Taoism, Buddhism and Confucianism. Thus, it is a reputed cultural mountain with a long history. The total area of this heritage site is 999.75 km, the second largest in China that has been included in the World Heritage List. In December of 1999, UNESCO inscribed Mt. Wuyi on its World Heritage List as a cultural and natural property of the world.

On the first day, we climbed Tianyou Mountain.Tianyou Mountain is the first resort of Wuyi Mountain in Fujian Province, with an altitude of 408.8 meters. It stands out from the peaks, filled with clouds and mist, surrounded by famous peaks guarding the top of the mountain and surrounded by nine curved streams on three sides. You could visit all the Wuyi views by standing on the Tianyou peak. There are no words to describe the beauty of Wuyi. We just respect it.
On the 2nd day, we drifted on the Jiuquxi stream - the most beautiful stream in China. The total area of Jiuquxi is 10 kilometers long and 8.5 square kilometers. There is a landscape with different scenery in every place. Bamboo rafts are made of 8 to 9 peeled bamboo. We visitors seated it. We felt safe and comfortable. With a wide field of vision, we could enjoy the mountain and water view. We spent 2 hours on the Jiuquxi stream. It is cold but exciting.

On the 3rd day, we visited Xiamei village.Xiamei village, where the Zou family is located, has become the starting point of the Wanli Tea Road for Shanxi merchants, and has occupied an important cultural and economic position in the history of nearly 300 years.
On the way home, all of us felt happy and unforgettable. We were attracted by the beauty of nature. Beautiful memories are always too short. We will come again next time, see you.
We TOPPLA all wish you a happy, healthy and splendid 2022.