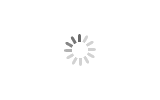 TPS-H01 Portable Shower Room Outdoor Movable Bathroom HDPE Plastic
Brand TOPPLA
Product origin China
Delivery time 10-15days
Supply capacity 500/month
Size: 1100*1100*2300mm
Weight: 80 KG
Standard accessories: Mirror, Doorknob, Hook, Shower, Floor Drain
Optional accessories: Light, Fan, Exhaust Fan, Solar Light
Warranty: 6 Years.
TPS-H01 Portable Shower Room Outdoor Movable Bathroom HDPE Plastic
The TPS-H01 portable bathroom complete set is double skins,the outlet water can be connected to the sewer system
The standard equipped steel rods with ring of the TPS-H01 portable bathroom for hoisting and the steel rod is running through the roof to the bottom.Also the portable bathroom has large and small rings options.
TPS-H01 portable bathroom can be upgraded to be toilet by adding ceramic seating toilet

TOPPLA TPS-H01 portable shower room with a handy floor surface and clothing hooks. These units can also be used in gardens, backyards, by the beach, in the countryside, or anywhere you need to store tools or other objects.

TPS-H01 portable shower room should be connected to the water supply, which is very welcomed by outdoor events and construction sites.
TPS-H01 adopts HDPE material and rotomolding production process, which is very strong and durable.
With UV-resistance and anti-aging in the raw material, TPS-H01 shower room can keep original appearance and function after many years.
Extraordinary modern production technology has enabled TOPPLA to introduce many new and creative plastic products. As a result, the TOPPLA Company has gained an enviable reputation throughout the world for the reliability and value of its products.