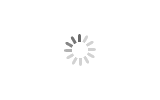 TPT-H01 Portable Flush Toilet Portable Toilet Cubicle HDPE Plastic
Brand TOPPLA
Product origin China
Delivery time 10-15days
Supply capacity 500/month
Size: 1150*1150*2300 mm.
Weight: 110 KG.
Water tank: 160 Litre.
Waste tank: 400 Litre.
Standard accessories: Mirror, Doorknob, Hook, Paper holder, Basin, Water pump, Flush Pump, Vent.
Optional accessories: Urinal, Valve, Soap dispenser, Light, Exhaust Fan, Solar Light.
Warranty: 1 year for the pump and 6 years for the other parts.
TPT-H01 Portable Flush Toilet Portable Toilet Cubicle HDPE Plastic
TPT-H01 portable seated toilet has single and double skins wall options.Standard equipped steel rods with ring for hoisting and the steel rod is running through the roof to the bottom.

The roof of TPT-H01 portable toilet is double skins.Water tank cover with steel chain to avoid losing.
Rational piping layout,even without pumping,the water will not flow out.Even if the foot pump is broken,the water will not leak from the tank.
TOPPLA TPT-H01 seated type plastic mobile toilet is very welcomed by toilet rental company used for some temporary activity such as mass gathering, outdoor wedding, sports meeting and so on.

TPT-H01 portable toilets can be used for a long time, and you do not need to consider the fresh water infusing and waste discharging because of the large volume of the water tank and the waste tank.

Extraordinary modern production technology has enabled TOPPLA to introduce many new and creative plastic products.