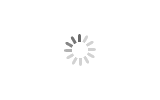 TPT-H08 Outdoor Portable Toilet HDPE Plastic Ceramic Flush Toilet
Brand TOPPLA
Product origin China
Delivery time 10-15days
Supply capacity 500/month
Size: 1100*1100*2300 mm.
Weight: 110 KG.
Standard accessories: Mirror, Doorknob, Hook, Paper holder, Basin, Shower, Floor drain.
Optional accessories: Soap dispenser, Light, Fan, Exhaust Fan, Solar Light.
TPT-H08 Outdoor Portable Toilet HDPE Plastic Ceramic Flush Toilet
TPT-H08 portable bathroom toilet complete set is double skins. Ceramic toilet has hand wash sink to save more room inside the toilet,also wash hand waste water can be used to flush the toilet.

TPT-H08 portable bathroom toilet has large and small rings options for hoisting and the steel rod is running through the roof to the bottom.Durable design for transportation.
TPT-H08 must be connected to the sewer system or septic tank
TOPPLA TPT-H08 type portable toilet shower can be used in some place where water supply and sewage system are available, and these places are tourist sites, construction sites and farms.

TPT-H08 type outdoor shower toilet is connected with clear water supply and sewage system, and the waste can be discharged timely.
Combined toilet and shower, multi-functional portable toilet shower product bring more convenience.
The water which is used for washing hands can be used to flush toilet.