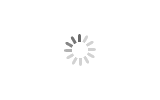 TPU-L01 Mobile Urinal Free Standing Urinal 4 Men Fencing Panel
Brand TOPPLA
Product origin China
Delivery time 10-15days
Supply capacity 500/month
Size: 1100*1100*2300 mm
Weight: 90 KG
Waste tank: 480 Liter
TPU-L01 Mobile Urinal Free Standing Urinal 4 Men Fencing Panel
The TOPPLA TPU-L01 portable urinal is a new product which can make 4 men urinate at the same time.
The whole set TPU-L01 portable urinal rotomolding body and has bottom protector enables the portable urinal to be stronger and durable.
Special design enables the portable urinal to be moved by forklifts or cranes directly.Handles for easy carrying
The TOPPLA TPU-L01 portable urinal is a free standing urinal, the ideal product to avoid long lines during crowded events. Four persons can make use of it simultaneously.
The waste tank makes the urinal be used for different places,square,urban street,outdoor wedding, park,construction site,beach,sports meeting,etc

The waste water of the TPU-L01 portable urinal can be let out directly through the outlet hole.
Different colors are available for the door,which makes the portable urinal diversified.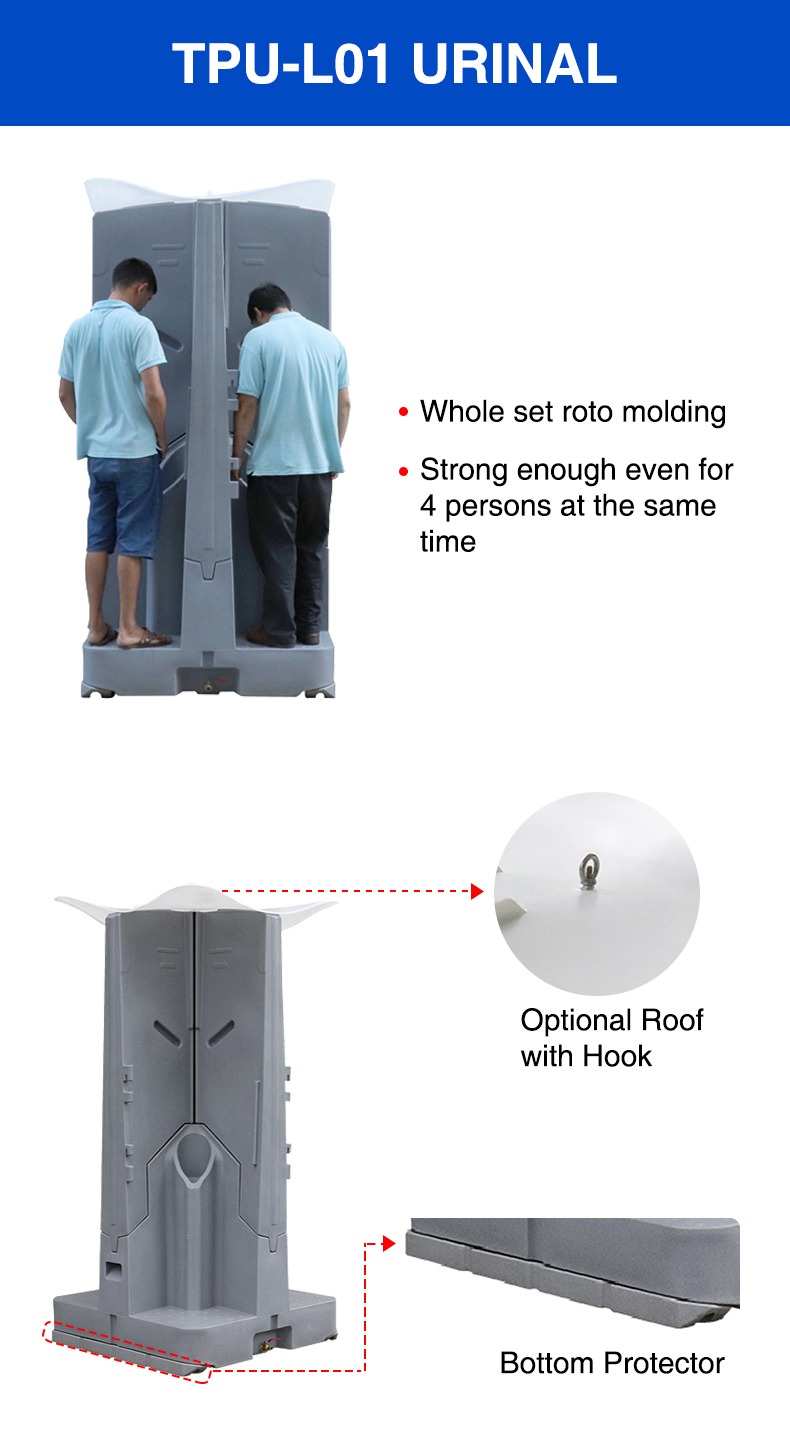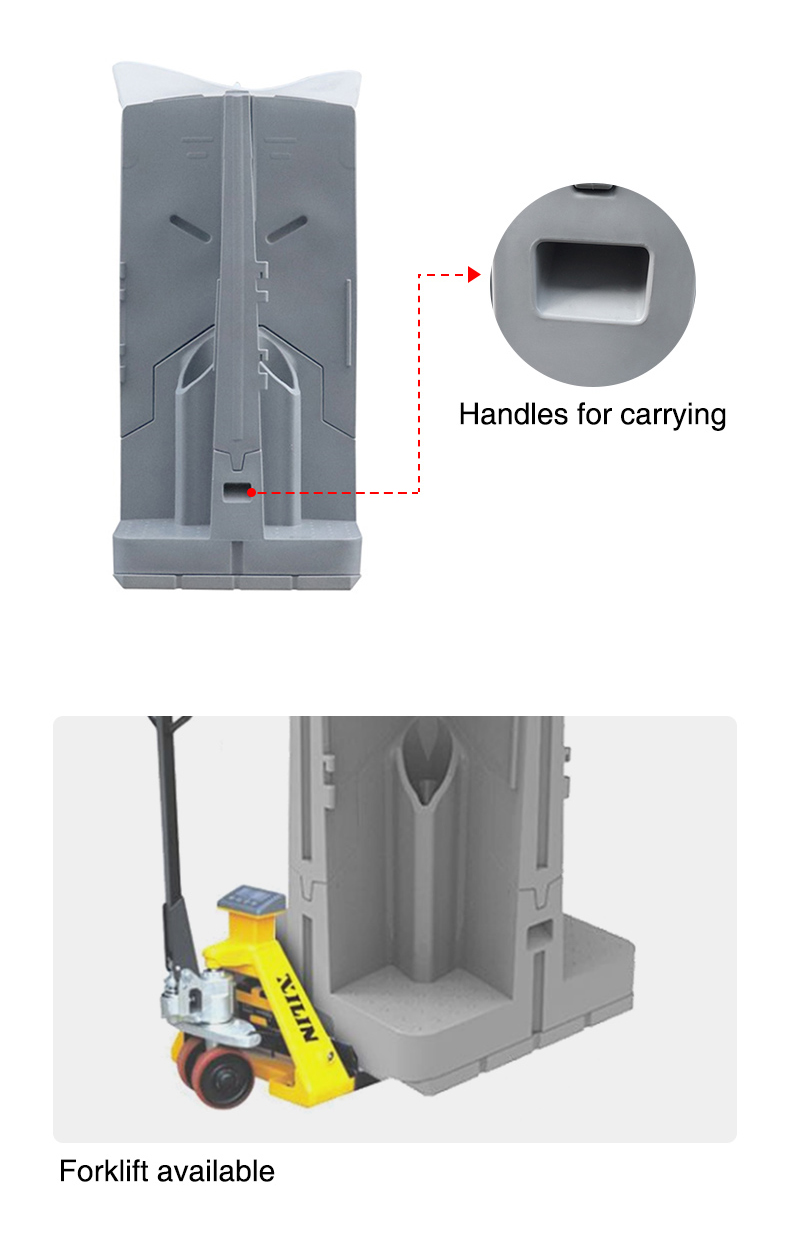 TOPPLA use the most sophisticated and resistant materials ensure the quality of our produces.Extraordinary modern production technology has enabled TOPPLA to introduce many new and creative plastic products.