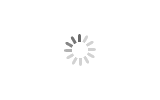 TPW-L04 2 Person Portable Hand Wash Station 65L Water Tank
Brand TOPPLA
Product origin China
Delivery time 10-15days
Supply capacity 500/month
Size: 467x420x1339mm
Water Tank: 65L
Waste Tank: 65L
Weight: 30kg
Standard Accessories: Water Tank, Waste Tank. Optional Accessories: Dispenser, papar box.
Warranty: 6 years.
Application:
Squares, urban street, outdoor wedding, hospital, school, park, construction site, beach, sports event.
TPW-L04 2 Person Portable Hand Wash Station 65L Water Tank
The TOPPLA TPW-L04 portable hand wash station has three kinds of combinations:
1. Single user with one water tank
2. Double users with one water tank
3. Double users with two water tank
The portable sink plug and water tank cover are equipped with stainless steel chain to avoid losing.
The TPW-L04 portable sink waste wate tank valve and foot pump connectors are metal,instead of plastic more durable than others.
TPW-L04 portable hand wash station has 3 combination ways for one or two people use,which is difference between TPW-L02 and TPW-L03.
Giving its lightweight, TPW-L04 plastic portable sinks is very easy to maneuver and carry out.Nice blue color is suitable for events and schools.