TOPPLA Attended the Thailand Architect Expo 2018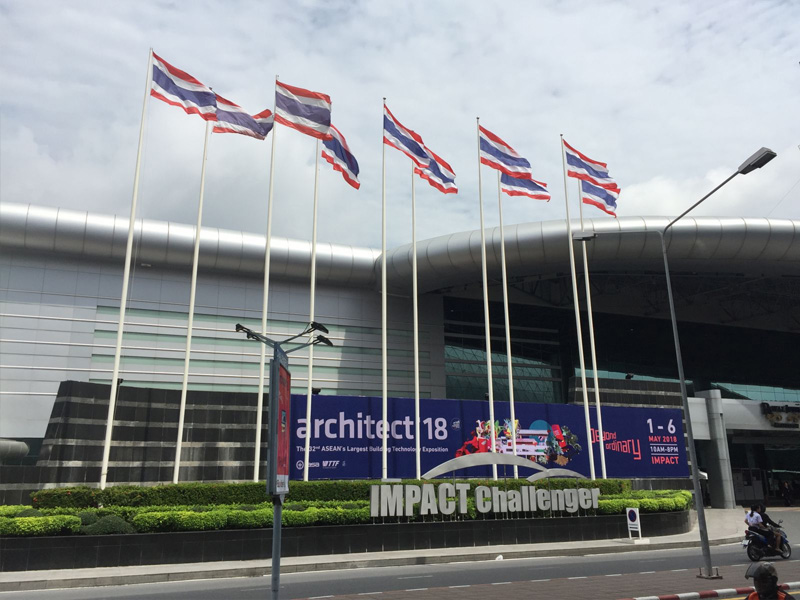 The Architect Expo aims to create opportunities for developers, designers, consultants, engineers, contractors, etc. to meet up with worldwide manufacturers and distributors in building industry. The exhibition also seeks to improve the usability of most modern building materials and technologies in order to improve the Thai construction and decoration industry and to become the center of the ASEAN Building Materials Exhibition.
The Architect Expo covers an area of 75,000 square meters, covering fields of construction and decoration and attracting 600 exhibitors and more than 300,000 visitors from all over the world. These visitors looked for innovative products and services for their business.
From May 1 to 6, 2018, TOPPLA brought hand wash stations,portable toilet as well as portable shower rooms to The Architect Expo.
TOPPLA has many plastic portable products with high quality and good functions and TOPPLA's plastic portable products have the following features.
HDPE materials and rotomolding production processes are adopted for TOPPLA's plastic portable products, which makes our portable toilets very strong and durable.

TOPPLA's plastic portable products are UV-resistant. They have the same function and appearance even after they are used in the sun for many years.

TOPPLA's plastic material is recyclable.
TOPPLA portable products make outdoor life easier, and they are a good choice for playgrounds, gyms, concerts and shopping malls.
Different exhibition experience makes TOPPLA's portable products known by international customers.